Ref:
Date:
Location:
Photographer:
Ref:
Date:
Location:
Photographer:
Saaremaa
Saaremaa is the biggest island of Estonia. The county of Saaremaa consists of the island Saaremaa and Muhu. On Muhu island there is a museum village Koguva. You can make a walk there to see how Estonian fishery villages looked like in the past.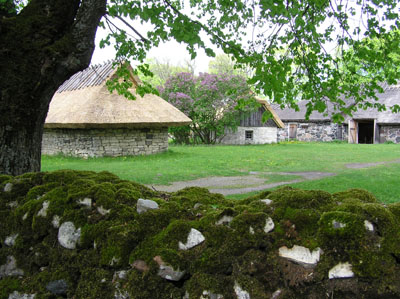 In Kuressaare, the main town of Saaremaa, a very well preserved episcopal castle is situated. It also contains a museum. This is one of the best preserved castles in the Baltics. Also the city itself is worth visiting.
About 10 kilometers northeast of Kuressaare you will find the Kaali meteorite craters. About 4000 years ago the earth here was hit by a large meteorite which created 9 craters, the largest of which has a diameter of about 100 metres.
About 50 kilometers southwest of Kuressaare you find Sõrve peninsula. This is the southernmost point of Saaremaa. There is a magnificent lighthouse.
All around Saaremaa you find spectacular coasts. There are cliffs, gravel dunes etc. Interesting places are Lõu at Sõrve peninsula, Undva at the nortwestern part of Saaremaa and Panga cliffs at the northcoast.